Head off on a fjord cruise on a comfortable motor yacht, on a long sailing voyage or on a real deep sea fishing tour with an experienced captain at the helm!
We can offer private cruises starting from short 3-hours cruise and up to several days' cruises. In order to see the beautiful Norwegian fjords, we recommend you to start the cruise in Bergen or Stavanger. We can also offer yachts in Oslo, Tromsø and Spitsbergen.
Luxury yachts
For the guests that prefer high level of services and extra comfort, we can offer several luxury yachts for cruise in Norway and Spitzbergen. These are spacious motor yachts of 137-156 feet with 4-6 cabins on board and can accommodate 8-12 persons on board.
During the cruise, you will be taken care of a staff on board consisting of 7-14 persons. The staff will take care of your comfort, safety and of all meals during the journey. You will see the beauties of Norwegian fjords, feel the fresh air and share the experience only with your friends and family.
We will take care of organizing the route in order to make your holiday unforgettable. Also, we will organize the activities along the route which might be e.g. private visit of a cider farm, private glacier walk, helicopter sightseeing or hiking to a small mountain farm with tastings of local products.
Bergen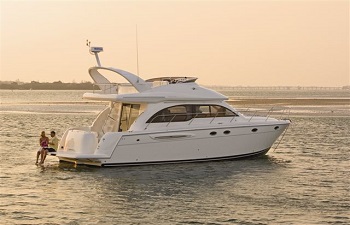 In Bergen you can choose from several sailboats and motor yachts. Maximum capacity for day cruises is 12 passengers. For several days' cruises, the boats can accommodate 4-10 persons on board (2-5 double cabins). It is also possible to combine cruise with accommodation in hotels ashore.
For day cruise we recommend to explore Osterfjord with its steep mountain cliffs and waterfall on the way. For several days cruise we offer individual programme to see the beauties of Hardangerfjord or/and Sognefjord.
You can also use cruise as a way of transport. We can offer a whole-day cruise from Bergen to Sognefjord/Hardangerfjord/Stavanger or vice versa.
Stavanger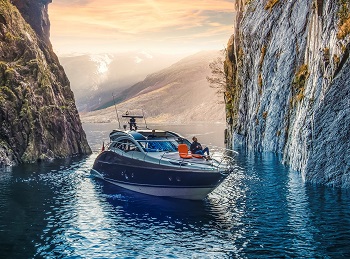 In Stavanger we offer a comfortable 44-feet motor yacht for up to 9 passengers for cruises. Most popular is cruise to the beautiful Lysefjord beneath the Pulpit Rock, which takes approximately 4 hours. You will experience everything from flat landscape in the west, to the breath-taking natural beauty of the magical fjords in the east. You will see the famous mountain formation of the Pulpit Rock rising 604 meters above you, with an impressive supporting cast of waterfalls, idyllic islands and magnificent scenery of cliffs and canyons. Closing in towards the Lysefjord we slow down to low cruise speed, allowing you to enjoy the calming sea breeze and enchanting view from deck as we silently glide through the waters.
We can also offer individual programme for several days cruise from Stavanger with overnight in hotels ashore.