JANDIS AS offers a wide range of travel services within fishing in Norway:
Sea fishing - in the open sea and in the fjords or from the coast. Motorboats, fishing boats and yachts are used.
Freshwater fishing - on rivers and lakes in the Bergen area.
We provide special equipment and clothing - winter and summer protective clothing for fishing, rubber boots, all necessary fishing equipment including bait etc.
We organize also accommodation - in apartment complexes or fishing cottages on the islands.
We take care of your comfort, safety and that you have a good time during our tour.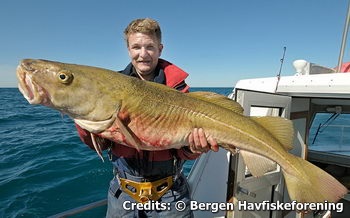 It is no coincidence that Bergen is our base for organization of fishing in Norway. Seven fjords surround Bergen and there are many suitable places for the fish to spawn.
It is only 20 miles from the city center to the open sea. There are many suitable places for fishing including some in the city center itself. But only real fishermen know the best places and they are located a little further.
Sea fishing with JANDIS begins with a trip by car to the islands, which are located a 40-60 minute drive from Bergen. Our guides will do their best for a good catch to everyone who joins us! Most often, cod, mackerel (mainly in summer), pollock, lure (pollack) and saithe ends on our hook. There is also a chance to catch catfish, sea bass, monkfish or flounder.
Recommended fishing season: May to September. But also in other months fishing is possible, although not as comfortable as in the summer. We offer to prepare meal from the caught fish directly on board the boat or on a barbecue in the nature.
In the Bergen area, on rivers and lakes, JANDIS organizes freshwater fishing. This type of fishing is preferred by experienced fishermen who are patient. Trout, pike, perch, bream and char can be caught. A catch can also be prepared.
We have a choice of different vessels for our fishing tours: from a regular motorboat to an eighty-foot sailboat. The cost of fishing with a guide includes the rental of equipment and gear. Our guests are provided with special equipment, protective clothing and rubber boots.
Our company arranges accommodation in one of the apartment complexes in Bergen or directly on the islands in fishing cabins. After spending several days in the majestic nature of Western Norway, you can try yourself how ordinary fishermen live. At the same time, we guarantee that even on the islands the stay will be comfortable and pleasant. A detailed description of the apartments can be found in our catalogue.
The fishing season in Norway never ends. Norway is a paradise for fishermen and we are ready to open a gate to it for everyone who contacts our company. Years of experience in fishing in the sea and fjords, professional guides and equipment, thorough knowledge of the fishing places of the country - all this distinguishes JANDIS. We will make sure that the tour with us will remembered as an exciting adventure!
Sea travel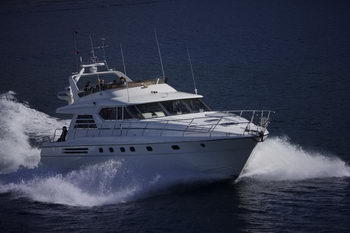 Norway is a country with enormous coast length and a tour to Norway is unthinkable without the sea: a feeling of spaciousness, a splash of salty waves and a fresh invigorating wind!
Take a cruise on the fjords on a comfortable motor yacht, a couple of days with sea voyage under the sail or go on a real fishing trip on the high seas on a larger boat with a Norwegian captain-fisherman at the helm!
JANDIS also collaborates with Hurtigruten, whose ships have been surfing the coast of Norway for more than a hundred years. Every day during the whole year, you can go on an amazing voyage from Bergen to Kirkenes. You can also choose a shorter voyage between any of the ports on this journey. A cruise along the coast of Norway is considered one of the most beautiful in the world. You have also the opportunity to enhance the cruise with various additional trips and excursions.