Road transport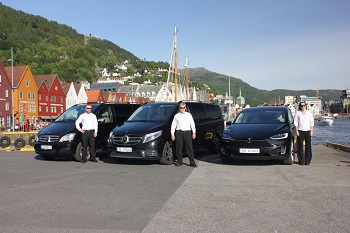 Transfers, sightseeing tours, longer sightseeing trips for one day or several days: we will organize transport according to your needs.
We offer cars for individual customers, minivans and minibuses for small groups and sightseeing buses for large tourist groups. The quality of the transport we provide is never below the average level - the level of a taxi. You can also use exclusive cars: Mercedes E Class, Tesla S, Tesla X, Mercedes V-class, etc.
The quality and comfort of our customers are one of our main concerns!
JANDIS AS owns two comfortable Mercedes V-class cars (Extra long, 4Matic, Ambiente, 2017 and 2019) with 7 passenger seats, which you can use together with our qualified drivers for unforgettable trips in western Norway. We have also a comfortable electric car Tesla X (2017) with 6 passenger seats, from which you can enjoy the beauties of the Norwegian nature.
Air transport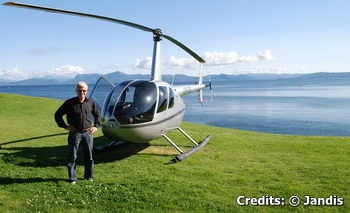 Make your trip to Norway truly unforgettable! Take a bird's eye view on the magnificent landscape of snow-capped mountains, narrow and winding fjords, mosaics of coastal islands and cosy towns looking at the sky with tiled roofs ...
With us you can make breath-taking sightseeing tours by helicopter, seaplane or airplane. You can also combine your multi-day journey in Norway with flights on a comfortable private business jet.